WILLIAM H. UKERS IDENTIFIED THE SHEVAROYS, AS A SOURCE OF THE BEST COFFEE FROM INDIA IN HIS BOOK
"ALL ABOUT COFFEE" PUBLISHED IN 1922.
THE SHEVAROYS IS PRIMARILY A COFFEE GROWING REGION IN SOUTH INDIA, PRODUCING SOME OF THE "FINEST COFFEES IN THE WORLD"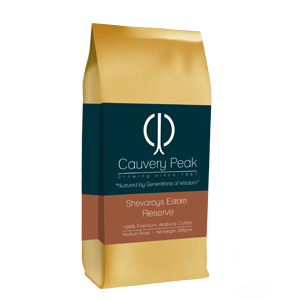 SHEVAROYS ESTATE RESERVE COFFEE
Fine Aroma, crisp acidic flavour, medium body and a distinct citrus after taste in the cup. Shevaroys Single Estate Reserve coffee comes to you from the high altitude estate of the Shevaroys. The rich bauxite soil lends to the unique flavour profile of the coffee in addition to the elevation of its location at over 1450mts/ 4800 ft. Shevaroys Reserve coffee is a uniquely curated product with limited production.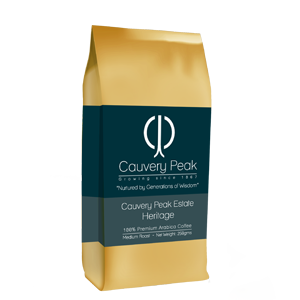 CAUVERY PEAK ESTATE HERITAGE COFFEE
"Sweetly round aroma, rich-low key acidity, full body. Hints of fresh – cut cedar, lemon and chocolate in the aroma. In the cup mid toned with distinct, clean fruit leaning towards chocolate. Rich long finish." – Kenneth Davids
This immaculately manicured plantation, at 1400mts/ 4600ft, is unique in India for the Hawaiian Red Catturra (HRC) strain of Arabica coffee which helps produce a truly well balanced cup of coffee.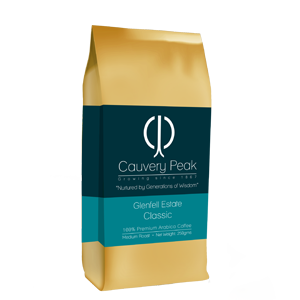 GLENFELL ESTATE CLASSIC COFFEE
Mild Aroma, low acidity, full body with an exotic spicy aftertaste. Elevated at 1250mts/ 4100ft above sea level. Glenfell is planted with both Arabica and Robusta varieties and inter-planted with cloves, nutmeg and pepper vines. Heavy shade provided by a mixed canopy of trees provide unique microclimatic conditions.
G2C
GROWER TO CONNOISSEUR
India's first bespoke coffee.
Nurtured from nursery seed to roasted bean entirely
on the estate.

"We visited Cauvery Peak, an Indian family company, today. The owners are very friendly and they welcomed us with a wonderful flavour and delicious cup of coffee. We visited their property and learnt about the journey of the coffee bean from seed to cup. This process is respectful of the environment and the owners take care of all the employees who work on the property. A real good example of an Indian CSR company! It was a great and interesting experience to spend time in Cauvery Peak. Many thanks."
MSP PLANTATIONS,
CAUVERY PEAK ESTATE POST,
YERCAUD – 636602
ENQUIRY@CAUVERYPEAKESTATE.COM
MONDAY – SATURDAY (8AM- 5PM)
+914281 226610/ 11/ 12
AFTER HOURS
+91 9449350293